How to get free Windows and Microsoft Office product keys
Recently, I have heard many stories round to software licenses. Many of you guys mail me and complained that their Windows suddenly became unlicensed after getting the latest updates. Others have troubles reactivating their Office license after replacing their old HDD with a new SSD. I know exactly how you feel and the reason why you angry but I think you should get in touch with the Microsoft support team instead of emailing me because I just have expirences in supporting issues related to KMS licenses. However, if you want to get a free license key in order to continue to work immediately, I think the following guidelines can help.
Types of free Windows and Office license keys
Before we start, let me clarify a little. Currently there are two types of free license: educator/student license pack and trial license. Education license pack is exactly the same as commercial and retail one. However, it is for teachers and students so of course you can not take it if you do not belong to this group. And what about trial one? As you know, the trial license is totally free and a program activated by using trial key still has all features so it is the perfect choice for others, anyone else not in the group above.
Free 180-day trial license
Microsoft lets you try out most versions of Windows for 30 days only. After that, some important features will be limited. For example, in Windows 10, you will not be able to personalize your PC after the free trial ends. The trial license is completely legal, but its period can not be extended. This means we can do nothing about it. However, there is an alternative to 30-day trial license, it is to use KMS license.
At its most simplistic, KMS license is almost similar to trial one and it is valid for 180 days only. Importantly, it can be renewed without limit on the numbers of activation. This makes a difference. You can extend the trial period and unlimitedness is equivalent to "forever". It must be so. The following is the latest list of product keys I get from the official page of Microsoft.
Windows 10 Home: TX9XD-98N7V-6WMQ6-BX7FG-H8Q99
Windows 10 Home N: 3KHY7-WNT83-DGQKR-F7HPR-844BM
Windows 10 Home Single Language: 7HNRX-D7KGG-3K4RQ-4WPJ4-YTDFH
Windows 10 Professional: W269N-WFGWX-YVC9B-4J6C9-T83GX
Windows 10 Professional N: MH37W-N47XK-V7XM9-C7227-GCQG9
Office 2019: NMMKJ-6RK4F-KMJVX-8D9MJ-6MWKP
Office 2016: XQNVK-8JYDB-WJ9W3-YJ8YR-WFG99
Windows 8: BN3D2-R7TKB-3YPBD-8DRP2-27GG4
Windows 8 Single Language: 2WN2H-YGCQR-KFX6K-CD6TF-84YXQ
Windows 8 Professional: NG4HW-VH26C-733KW-K6F98-J8CK4
Windows 8 Professional N: XCVCF-2NXM9-723PB-MHCB7-2RYQQ
Windows 8 Professional WMC: GNBB8-YVD74-QJHX6-27H4K-8QHDG
Windows 8.1: M9Q9P-WNJJT-6PXPY-DWX8H-6XWKK
Windows 8.1 N: 7B9N3-D94CG-YTVHR-QBPX3-RJP64
Windows 8.1 Single Language: BB6NG-PQ82V-VRDPW-8XVD2-V8P66
Windows 8.1 Professional: GCRJD-8NW9H-F2CDX-CCM8D-9D6T9
Windows 8.1 Professional N: HMCNV-VVBFX-7HMBH-CTY9B-B4FXY
Windows 8.1 Professional WMC: 789NJ-TQK6T-6XTH8-J39CJ-J8D3P
Office 2013: YC7DK-G2NP3-2QQC3-J6H88-GVGXT
Office 2010: VYBBJ-TRJPB-QFQRF-QFT4D-H3GVB
You can use them to activate your current product for free. The specific instructions for each product was posted before. You can find them in this page.
Weakness of using KMS license
Because it is the same kind of trial license so you can not compare it to retail one. The 180-day trial license will expire unless you renew it, whereas for the other, you do not need to concern yourself with the matter because your product has been activated permanently.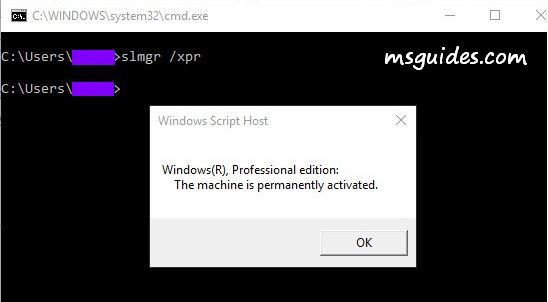 Additional information: By default, your KMS license will be renewed automatically every 7 days. So you do not have to worry about doing it manually.
If you would have any questions or concerns, please leave your comments. I would be glad to explain in more details. Thank you so much for all your feedback and support!