Quickly convert Windows Server Evaluation edition to the retail one
I posted the detailed instruction on how to activate Windows Server for totally free with a legal KMS client key a month ago. However, there are a lot of people left comments or sent me emails saying that they had a problem in following my instruction. As I replied at that time, Windows Server you got from Microsoft homepage is evaluation version and it has been attached 180-day trial license. As a result, you can not install another key on your machine, in this case, KMS client key. For that reason, today I will show you how to convert the evaluation version to the retail one.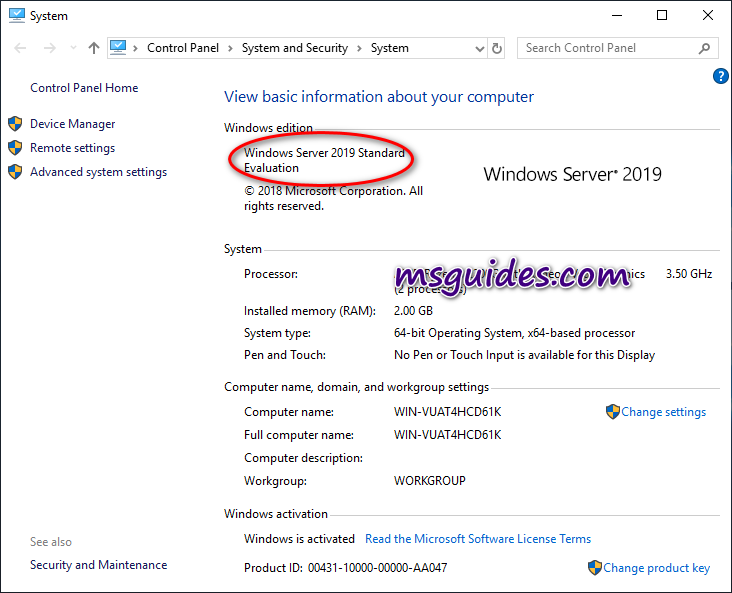 Step 1: Determine your edition of Windows you are using.
Open the command prompt as administrator then execute this command.
dism /online /get-currentedition
In this case, I am using Windows Server 2019 Standard Evaluation.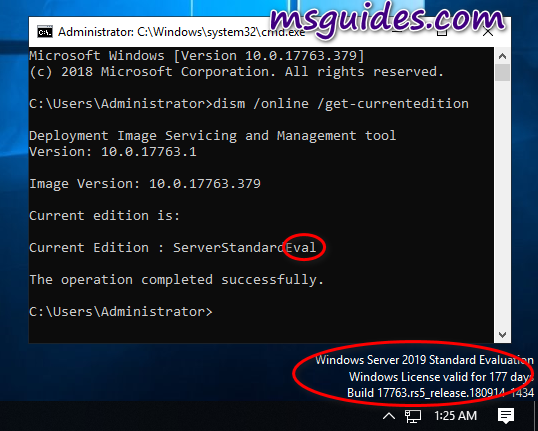 Step 2: List the editions that you can convert your one to.
Run the following command.
dism /online /get-targeteditions
As you can see, I can convert my OS to the retail version of the Standard edition or upgrade it to the Datacenter one.
Step 3: Convert your Windows to the edition you want.
Execute the command below to start a conversion process.
dism /online /set-edition:<-Edition-> /productkey:X-X-X-X-X /accepteula
"<-Edition->" and "X-X-X-X-X" are the version of Windows you want to convert to in the 2nd step and the correlative KMS client key.
Here is the list of all product keys.
I just want to make a conversion, not an upgrade so the above command is.
dism /online /set-edition:serverstandard /productkey:N69G4-B89J2-4G8F4-WWYCC-J464C /accepteula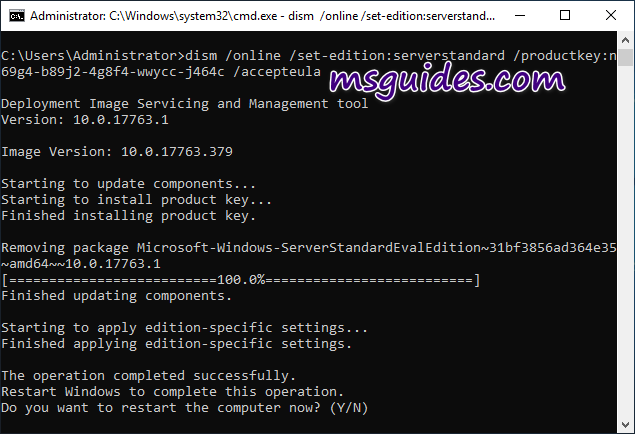 Step 4: Restart your machine then check the properties again.
After completing the 3rd step, you will be asked to reboot your server. Just answer 'Y'.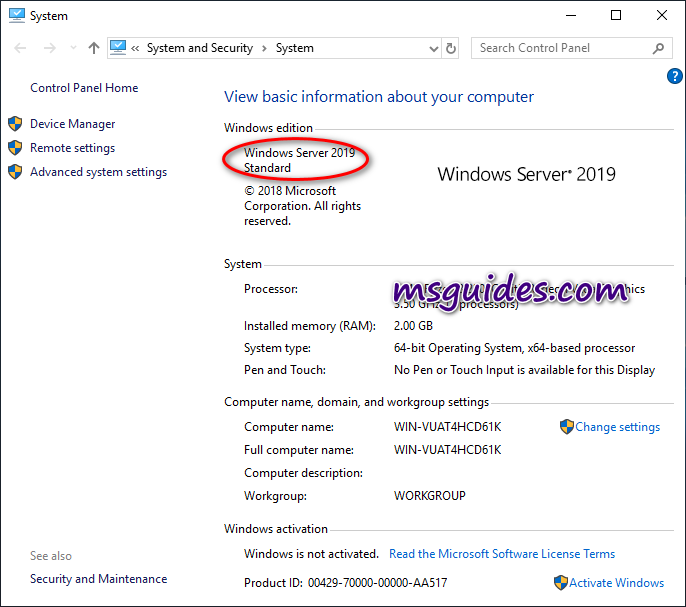 All done! Now you can back to this post then try activating your Windows again.
If you would have any questions or concerns, please leave your comments. I would be glad to explain in more details. Thank you so much for all your feedback and support!